My husband likes a good beer, so I went to a really cool beer store and had the beer connoisseur put together a six pack of beers that I thought my husband would enjoy:
Then I asked my son (age 4) what he loves about Daddy. I made little notes using what he said and mod podged them onto the back of the bottles:
Mod podged these letters to the top:
I used my sons hand print, stickers, and scrap paper to decorate the box:
He loves it!
Linking up to: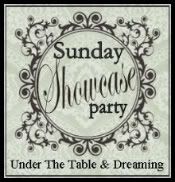 href="http://iheartnaptime.blogspot.com">
src="http://i339.photobucket.com/albums/n454/jamielynnye/blog_Page_01-2.jpg"
height="125"/>